Page 1
,
Page 2
,
Page 3
,
Page 4
,
Page 5
Prague transfers reviews page 2
Passau to Prague taxi
by Mary Rice on 2nd May 2012
Rating: 10 out of 10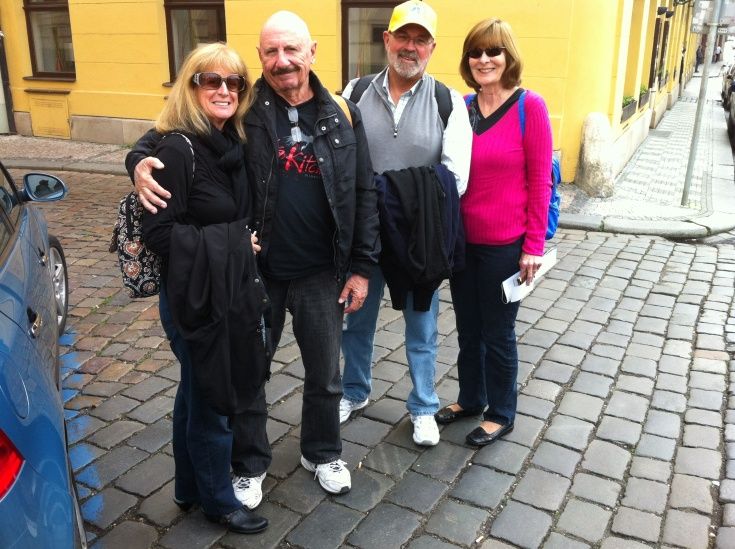 Easy to book and even better to use. Thank you.
Prague to Nuremberg taxi
by Richard Giese on 10th May 2012
Rating: 10 out of 10
Thank you for the efficient transfer service from Prague Augustine hotel to the Viking River Cruises in Nuremberg.
European Tour: Prague, Karlovy Vary, Zell am See, Munich
by Vikas Aggarwal on 22nd May 2013
Rating: 10 out of 10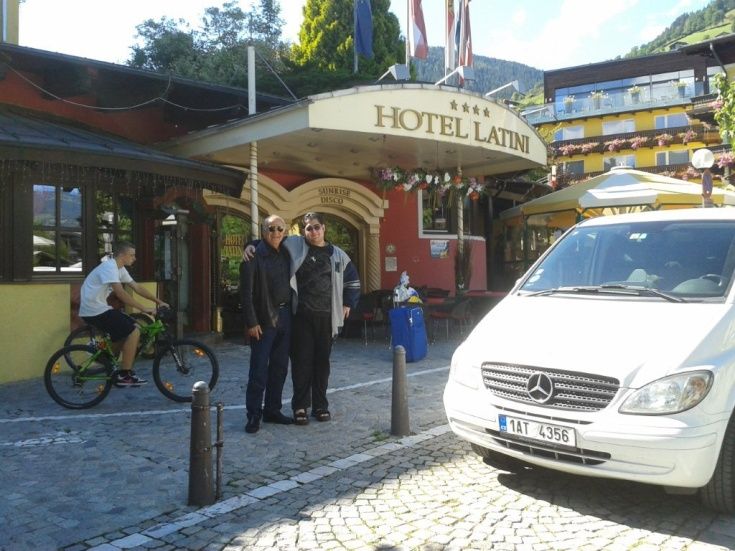 Mr. Martin, we had great time in the Czech Republic, Germany and Austria. We will surely come back to Europe. Our next plan is Scotland and United Kingdom. We will see you in 2016!
Sightseeing transfer from Prague to Zurich, stop in Salzburg and Innsbruck
by Vikas Aggarwal on 17th May 2013
Rating: 10 out of 10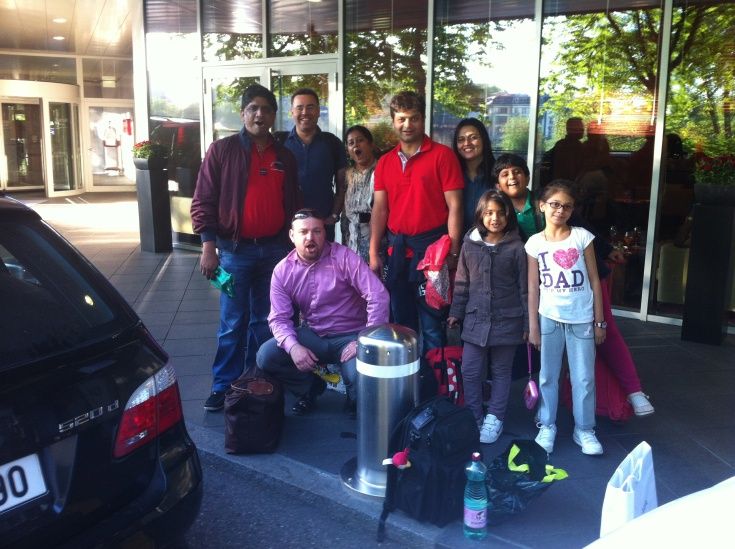 Mr. Martin, thank you for excellent service. The BMW and Mercedes cars were comfortable, super clean and drivers were the best. See you again!
2 Days trip: taxi from Munich to Prague, Prague to Cesky Krumlov transfer
by Gunyapart Deephagphongs on 04th April 2012
Rating: 10 out of 10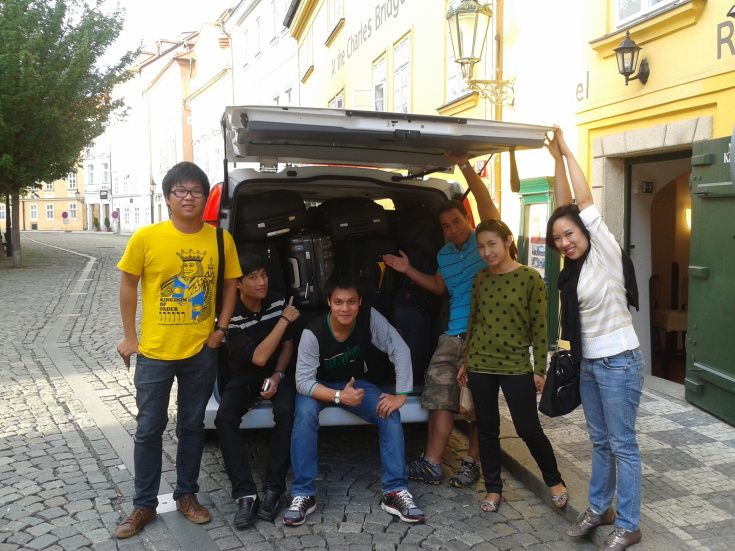 Mr. Martin, it was a pleasure to meet you. Your drivers are great. The communication with you was beyond our expectations. Take care! We will see you next time.
Private hire across Europe
by Alvin Wan on 06th November 2014
Rating: 10 out of 10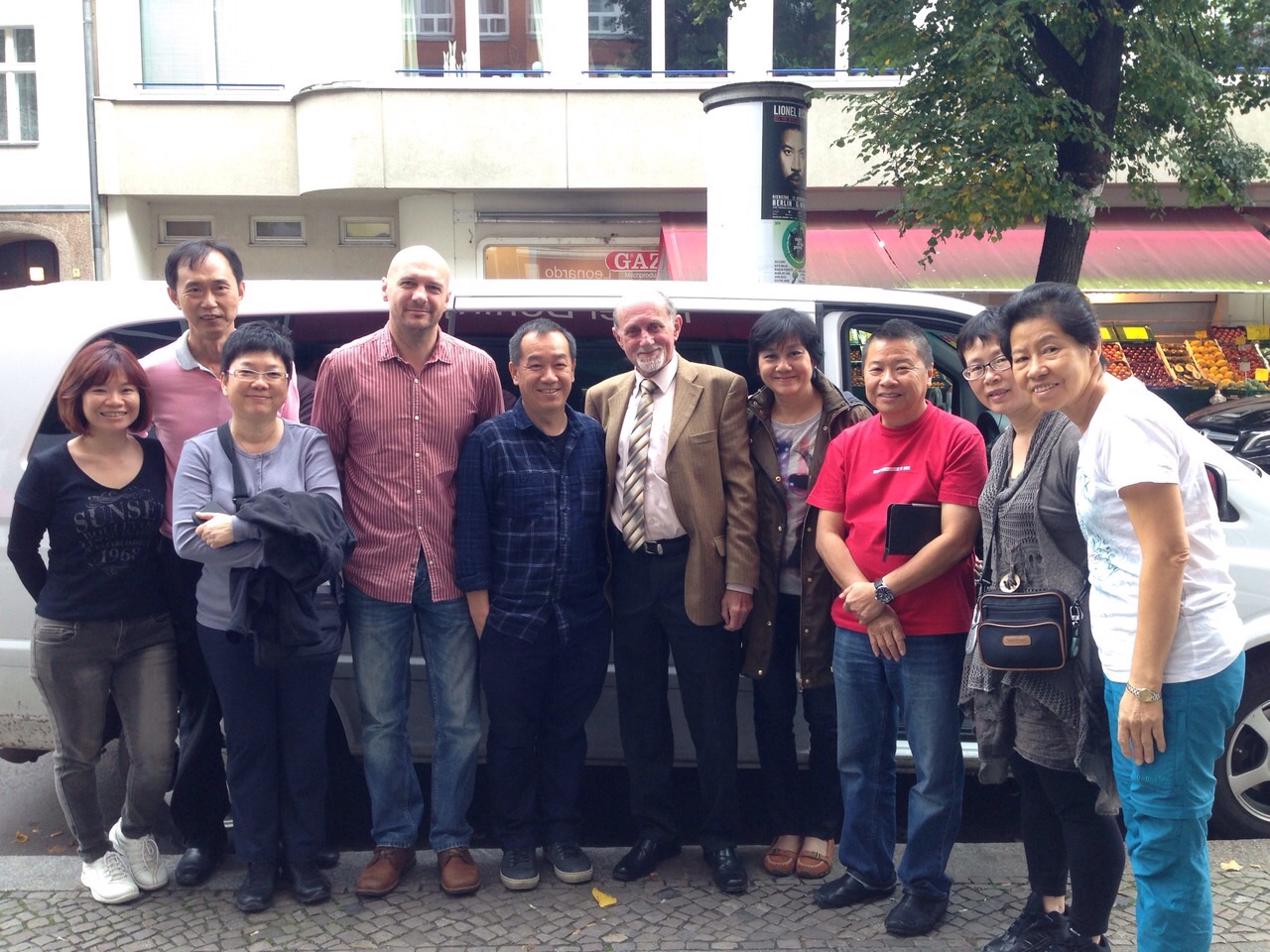 Our "Heartfelt Thanks" to Martin, European Transfer and the Drivers (Pert Taraba & Mirek Skoda, standing from left 4 & 6 respectively) for giving us a Wonderful Private Eastern Europe Holiday for 14 Pax. Transfer between cities, hotels and airport were perfectly executed by the Drivers throughout our Eastern Europe vacation: Budapest, Szentendre, Estergom, Ljubljana, Lake Bled, Zell Am See, Hallstatt, Salzburg, Mondsee, Vienna, Praque, Cesky Krumlov, Dresden & Berlin. We were able to communicate well with the English speaking driver. The Drivers discussed and planned our daily program, provided us maps, gave us good advised and accommodated all our requests, even some places were not in our original plan. e also shared with the Drivers the "Sound of Music sight seeing experience in Salzburg", this will enable them to provide better services to future customers. We were delighted when Pert Taraba acted as our tour guide in Prague, as it's his hometown and brought us to capture the "Best of Prague". Both the Drivers were very professional, prompt, courteous and keep the Mercedes Vans very clean. The seats were very comfortable and they provide toilet stops in between transfer, thus with their excellent services, we really enjoyed our Holiday. Highly recommend "Martin's European Transfers" as they can provide professional/personalize service/recommendation to give you a "Very Memorable Holiday".
Sightseeing taxi from Prague to Vilshofen via Cesky Krumlov and Holasovice
by Clients from the USA on 17th April 2014
Rating: 10 out of 10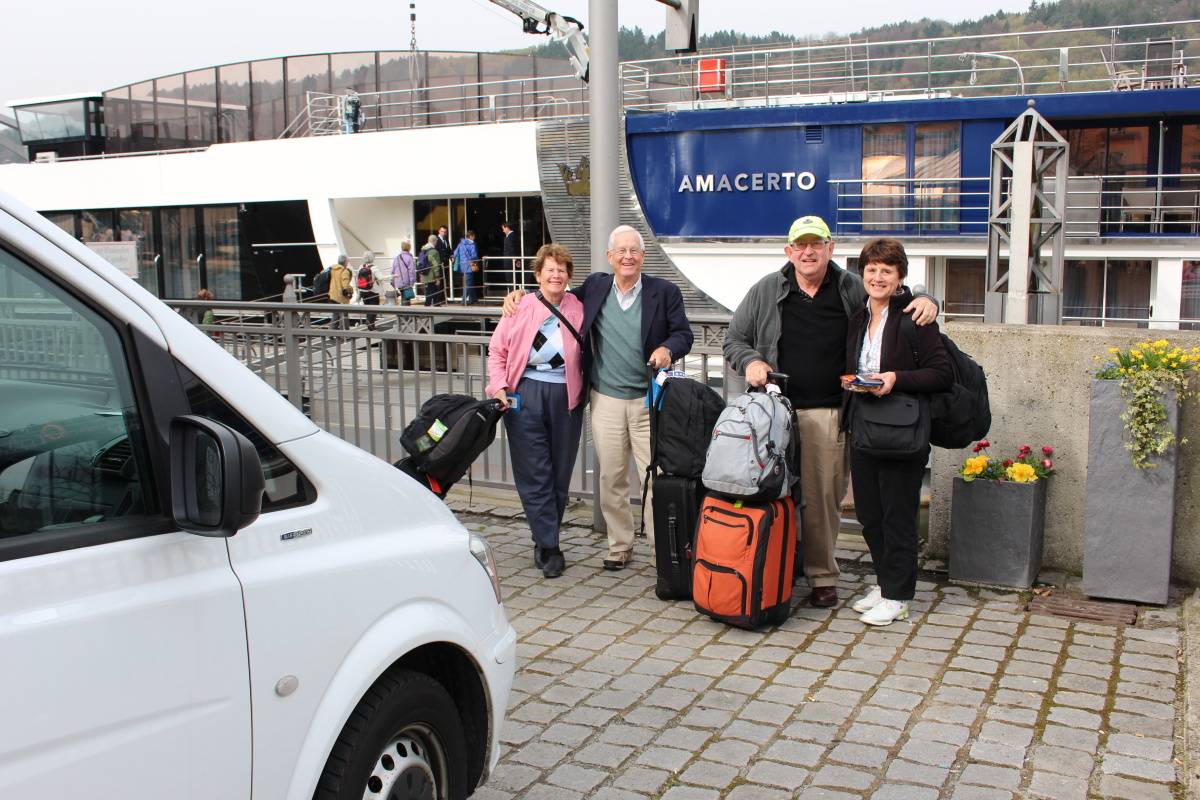 Thank you for great transfer from Prague to our river cruise in Vilshofen. We had great time both in Prague as well as Cesky Krumlov.